In addition to getting your regular residence RENT-FREE. We'll give you all the specific details on many vacation spots like these that you can stay RENT-FREE for from 1-2 months to 6 mos or even a year. You'll also learn how to go to vacation spots like Hawaii; Las Vegas; Florida; California and foreign countries and get RENT-FREE lodging at hotels, motels and resorts.
Washington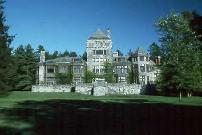 Saratoga Springs, New York.
Year-round. Residency. Working community; guests are expected to have reached a serious level of commitment in their fields. Length: 2 weeks-2 months. Applicants: Writers, visual artists, photographers, composers. # accepted: 200 peryear. Facilities: Private bedroom and studio. Costs: NO fixed charge; voluntary $20/day contribution is encouraged but is NOT required. Stipend: None. Location: 400-acre estate.

Lake Forest, IL January-April; May-December. Est. 1980. Residency. Peaceful environment, FREE RENT, and uninterrupted time for work. Length: 2 weeks-2 months. Applicants: Writers, photographers, artists, and composers. # Accepted: 12/session. Facilities: Private rooms/studios, library, and community rooms. Location: Estate 30 miles north of Chicago.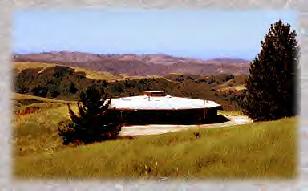 Santa Cruz, California
RESIDENT ARTISTS PROGRAM Woodside, CA April-October. Est. 1979. Residency. Work on independent or collaborative projects. Length: 1-2 mos. Applicants: For accomplished or lesser known writers, artists. # accepted: 50/year. Facilities: Artists' House. Admission Policies & Costs: Costs: Residential grant: provides FREE lodging, FREE meals, FREE studio space. Location: 600 acres in foothills of Santa Cruz Mountains; 1 hour from San Francisco.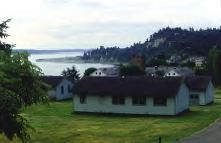 Residency Cottages at State Park in Washington
ARTISTS RESIDENCIES September-May. Est. 1978. Residency. Non-profit arts and education organization; also sponsors workshops, festivals, performances, conferences. Length: 1 month. Applicants: Writers, visual artists, architects, dancers, musicians, and actors. Facilities: 2-3 bedroom cottages. Costs: NONE; FREE housing & stipend provided.

Stipend: PAYS YOU $300. Location: On the grounds of State Park.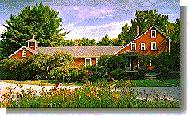 Peterborough, NH Year-round. Est. 1907. Residency. Promotes the arts by providing a place where creative artists can concentrate on their work. Length: 6 weeks; 8 weeks maximum. Applicants: All disciplines. Facilities: 32 studios. Sliding scale of fees based on ability to pay. Location: 450-acre complex.